Monthly News!
Welcome to December in Grade 6T! 
This e-teacher page is a means for you to stay abreast of upcoming units of students and events throughout each month. 
I hope that everyone was ready for the snowfall this weekend!  Winter is definitely here.  This month we are beginning our term 2 activities.  Students should be seeing much growth as this term progresses.  Of course, Christmas is just a short 3 weeks away and that means excited kids.
Please ask your child about his/her learning each day.  This will not only keep you informed, but it will also help your child review information presented in class.  I also encourage you to remind your children to read nightly, review Math facts daily and always be prepared for class activities.
Please refer to this e-teacher page for the latest information about units of study for each upcoming month.  As well, I will keep a list of important dates to remember for that month as well. 
I hope everyone has many things to be thankful for at this time and have numerous blessing bestowed upon you.  Wishing everyone a Merry Christmas and all the best in the coming New Year! 
Language Arts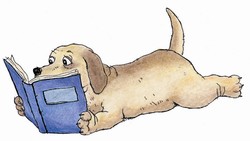 This month in Language Arts we will be focusinig on a variety of things:
1.  Reading - Guided Reading for Grade 6
                 - Novel Study - Tuck Everlasting
                 - Book Share novels (various)
2.  Writing - Empowering Writers
3.  Spelling - Boggle blitz and High Frequency words
4.  Grammar work, Handwriting practice
Math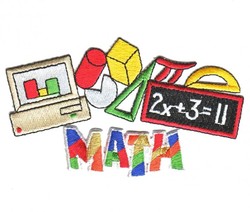 This month we will be completing our 3rd unit in Math called Decimals and we will be beginning our next unit called Angles and Polygons.  In this unit, students will learn how to name, describe and classify angles, estimate and determine angle measures, draw and label angles, provide examples of angles in the environment, and investigate the sum of angles in triangles and quadrilaterals.
Science
This month in Science, students will be completing our second unit of study called Air and Aerodynamics.  In this unit students will describe and provide evidence of the properties of air, what makes up air, Understand that air takes up space, is composed of many gases, and exerts pressure.  We will also investigate the design of living and non-living things that allow them to fly.  And we will finish this unit by constructing devices that move through air and how to make adaptations for controlling of improving the effectiveness of it's flight. 
Social
This month in Social Studies students we are looking at the structure and functions of local governments in Alberta.  Students will learn about how representatives are chosen to form our local government, what are the responsibilities of our local government, and how local governments vary between rural and urban areas.
Other
Some other information that may interest all of you:
In Gym, students will participate in dance.
In Art, students will be working on cartooning.
In Health, students will be completing the DARE program.
In French, students will be learning about food.
Dates to Remember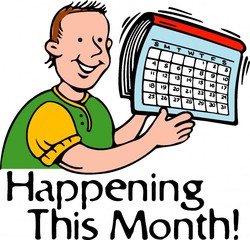 Wednesday, December 5 - Assembly - 9:00 am
Wednesday, December 5 - Early Dismissal - 2:15 pm
Wednesday, December 12 - DARE graduation - 1:15 pm
Thursday, December 13 - Christmas Concert - 7:00 pm Salisbury High School
December 22 - January 6 - Christmas break
Monday, January 7 - School resumes
Please remember, if at any time you need to speak with me regarding your child's education, any difficulties he/she may be experiencing, or clarifications on matters at school that require more than a note in the agenda, please contact me at the school and we can arrange to make an appointment to discuss matters. I am not always available before or after school without notice and your concerns may not be able to be addressed if you happen to just pop in. Setting up a time to meet with me is your best route of action. I thank you in advance for your consideration and I appreciate your understanding.