Halloween
Dear Parents:
Halloween celebrations are just around the corner and we have many students with wonderful, creative ideas about what costumes to wear.
What's important to remember, though, is costumes that portray stereotypes about a specific group, culture or race can be hurtful.  While we're confident our students wouldn't intentionally try to offend their classmates or teachers, we need to be sensitive to the fact that having one's background or identity depicted as a costume can be viewed as disrespectful. 
Elk Island Public Schools is committed to providing welcoming, caring, respectful and safe learning and working environments.  It is important that celebrations being held at our schools can be enjoyed by everyone—please help us ensure Halloween is fun for all of our students! If you have any questions about whether or not a costume would be appropriate, please contact Sven Danzinger to discuss.
School News
Shopapalooza
Posted on

October 4th, 2017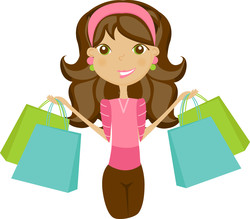 Woodbridge Farms Elementary School Shopapalooza 2017
Calling all artisans, chefs, home businesses, crafters, bakers, jewelery makers, party hostesses and handypersons, grandparents, aunts, uncles, cousins, neighbours and parents!
We are excited to announce that Woodbridge Farms will be hosting our first Vendor Fair ever!  
WBF Shopapaloooza will be held on
Saturday, November 4th from 10am – 4pm
in the Woodbridge Farms School Gym.
Details:
We are hoping for local companies and vendors to purchase a table(s) to sell their wares. 
In order to participate, each vendor will be asked to donate a raffle item.  For your participation and contribution your name will appear in a flyer that will be provided to you as well as students in the school and posted in the community.
Table Rental will be $50.00.
Please identify your interest and required number of tables by filling out this form online:
https://goo.gl/forms/9t7iPYSyBSbcTctA2
by October 13th, so that we can ensure we have the required space. 
The registration form and table rental fee(s) must be returned to the school by October 20 to:
Woodbridge Farms Parent Association
℅ Jenny Rolph and Jodi Craik, Shopapalooza Coordinators
1127 Parker Drive
Sherwood Park, AB
T8A 4E5    
If you have any questions, please feel free to contact us!
Thank you!
Jenny Rolph and Jodi Craik
2017 WBF Shopapalooza Coordinators
wbfshopapalooza@gmail.com